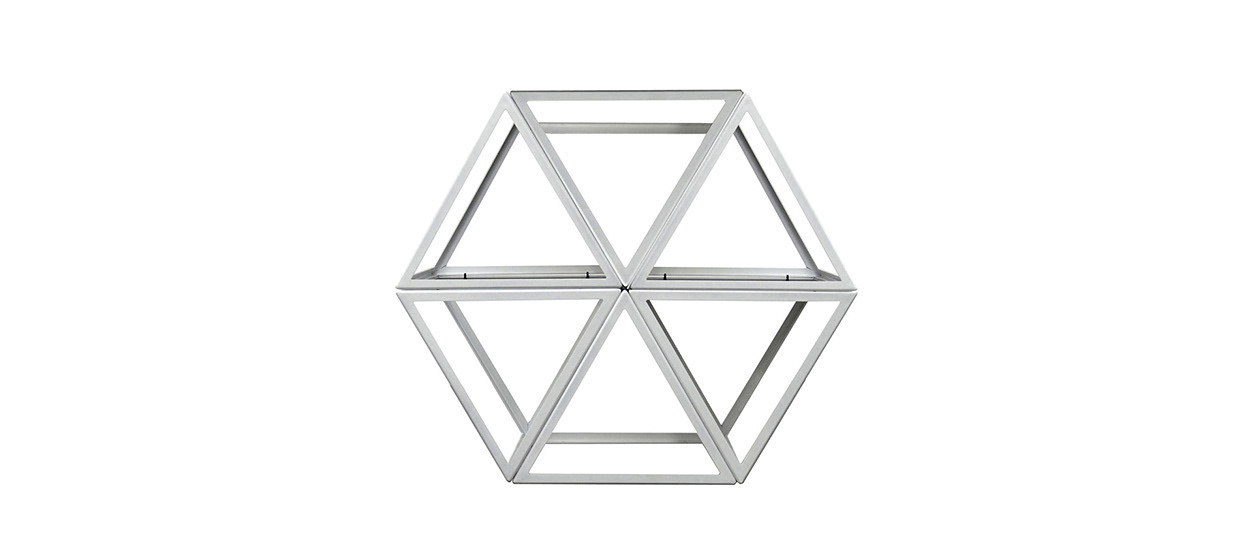 Em 2014 o estúdio buscou referências nas comunidades indígenas brasileiras com o objetivo de trazer a cultura visual dessas civilizações para o design contemporâneo nacional. Essa proposta pretende enriquecer o conhecimento da História do Brasil mundo a fora. "No aprendizado e na contemplação das tatuagens indígenas, percebemos os elementos geométricos em civilizações que até pouco tempo atrás, tinham pouca abertura ao mundo exterior".

A conclusão obtida durante o processo de desenvolvimento do conceito proposto pelo estúdio foi obtida a partir da base das manifestações poéticas dos seus desenhos através de seus elementos geométricos bases tais como triângulos e quadrados. Realizamos um recorte visual nas pinturas dessas três etnias. Percebemos grande influência dos padrões triangulares; desses triângulos formam-se diversas outras formas geométricas. "Nos propomos a criar um objeto partindo de uma forma triangular onde sua multiplicação fechou-se em uma estrutura hexagonal. Essas composições chamamos de Eiretama. O nome está em Tupi, um dos principais idiomas/tronco das civilizações indígenas do Brasil. Eiretama significa "colméia".

In 2014, the studio searched for references in Brazilian Indian communities in order to bring the visual culture of these civilizations into the national contemporary design. This proposal aims to enrich the knowledge of History of Brazil around the world. "By learning and contemplating the Indian tattoos we have noticed the geometric drawings in civilizations that had no contact to the outside world until recently."

The conclusion obtained during the development of the concept, was a result from the poetical manifestations of drawings embedded in geometric symbols such as triangles and squares. We have researched the body painting used in Brazilian Indian ethnic groups and noticed a huge influence of triangle patterns forming other several geometric shapes.  "We designed an object based on triangular shape which, by multiplication, resulted in a hexagonal structure.  These structures are named Eiretama". The name is in Tupi language which is one of the main languages/root of Brazilian Indians civilizations. Eiretama means "beehive".

PROJETOS INSTALAÇÃO |

INSTALLATION PROJECTS